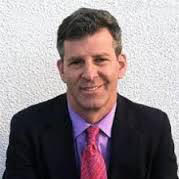 Kevin Mottus is a health advocate focused on wireless radiation health effects, dedicated to developing solutions to problems and dangers impacting our daily lives. He does this through compiling research and raising public interest and awareness on a number of serious issues including brain tumors and other neurological disorders. To learn more about brain tumors and ways to keep individuals, families, and loved ones healthy and safe follow along at http://usbraintumorassociation.org/.
Currently, Kevin Mottus is focused on major issues involving:
While Kevin Mottus understands the huge developments wireless technology have provided for us, he does not lose focus on the most important thing at hand, the health and safety of ourselves, our children, and future generations.
Cellphones, tablets, wifi, and other mobile technology have led to great advancements in entertainment, education, and widespread knowledge. At the same time however, though we can't see it, these technologies are quickly leading to our ultimate demise.
An overwhelming number of studies have shown that cell phones, wifi, cell towers, and other wireless technology are damaging the DNA in our cells. Scientists and medical professionals have acknowledged that these damages may be directly responsible for the rising cancer rates.
Despite these rising cancer rates and scientific findings, safety standards have remained the same.
This has led Kevin Mottus and other community leaders to stand up for change. In 2015, scientists, medical professionals, and engineers from around the world presented the International Scientist Appeal on Risks of Electromagnetic Fields to the United Nations and the World Health Organization. This movement is meant as an act to provide leadership in dealing with this emerging public health crisis.
It is clear that in order to reduce exposure and decrease risk, stronger protective guidelines must be established on a global scale. While some schools and organizations have already taken initiative to ban the use of wifi or wireless devices, others ignore the issue with advanced technology in mind.
Kevin Mottus stands with the scientists and researchers striving to take precautionary action. He embraces the important responsibility we have to protect our future. While he acknowledges that we are in the midst of a great technological transformation, he insists that the time to deal with the harmful health effects of cell phones, wifi, and cell towers is long overdue.