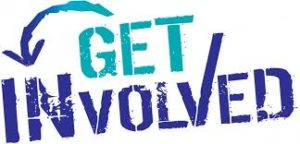 Kevin Mottus is asking everyone to stay informed and get involved with the serious issues related to wireless and 5G technology that are impacting our society.
The Federal Communications Commission (FCC) is planning to vote on this issue related to the 5G spectrum. It has been noted that the FCC plans to vote to add additional frequencies within 24-70 GHz or higher spectrums up to 71-76 GHz, 81-86 GHz, as well as 95 GHz.
Kevin Mottus is encouraging individuals to submit their comments in regard to these additional frequencies by following the instructions listed below. The form below will provide you the opportunity to make comments on five different dockets at a time.
Comments might include thoughts on how the FCC specifically wants to use 5G technology. These specific uses include:
Machine-to-machine communications
Autonomous driving cars
Healthcare devices and technology
Office automation
Home automation
Kevin Mottus wants to help individuals understand that the media, big organizations, and other major decision makers will be reading and looking at these comments. It is encouraged to submit as many individual, small comments as possible with attachments as the numbers seem to hold more weight than the actual nature of the comments.
The deadline to submit comments and get involved is September 30 although it would be best to begin entering your submissions immediately.
Having these comments on the record will help as references as Kevin Mottus visits with congress members and explains his demands to stop the roll out of 5G.
To submit your comments, please follow the instructions listed out below:
Click the following link: http://fjallfoss.fcc.gov/ecfs2/.
Go to the "Submit a Filing" tab found at the top of the page
Click on "Express a Comment" once again at the top of the page if you would like to simply make a comment. If you would like to attach documents, click on "Standard Filing"
Type in or "copy and paste" each appropriate Docket number one at a time into the "Proceedings" section. This will allow you to make one comment for all five docket numbers at the same time. Please ensure that the docket numbers are displayed correctly in the window: 14-177, 15-256, RM-11664, 10-112, 97-95
Make sure to have each required field filled out completely and proceeding to clicking "Enter" or "Return" before moving on the next field.
After all fields have been accurately filled out, click "Continue" on the screen.
Review your comments and hit submit.
Please be sure to write down and save your confirmation number so that you will be able to check on the status of your submission.
Kevin Mottus thanks you for your time, help, and support in dealing with these issues. If you have any questions or concerns, please send a message to: rolamasri@sbcglobal.net.